---
Important Notice
Due to illness and holidays there may be a delay in replying to email or telephone messages, we will reply to all communications as soon as possible. Withdrawal requests will be processed within our policy timescale of 5 working days.
Perhaps you can help in the future by joining our team of volunteers and learning how to help run Watford Credit Union. If you are able to commit a few hours on a regular basis please contact
info@watfordcreditunion.co.uk
---
2019 AGM.
The 2019 AGM voted to increase the membership fee to £2 and to introduce an annual fee of £10 for Corporate members.
---
The Unity Trust Bank Account is now
closed!
If you still have a Standing Order paying your savings or loan to our Unity Trust Bank, you will need to change it to our Lloyds Bank Account. The details are below.
Lloyds account.
Sort Code 30-99-21, Account number 58295268.
If you do online banking please change your payments to this account.
If you would like to fill out a new Standing Order Mandate click
here
, print and complete the form then either take it into your bank or return it to our office
It is important that you put your membership number as the reference.
If you have any questions please contact us on 01923 236401 or
info@watfordcreditunion.co.uk
---
Statements.
Unless
you have
opted out
of having your statement by email, you can now download one from
watfordcreditunion.co.uk/statement/
. You will need to enter your membership number and your postcode, the statement will be sent to the email address you have registered with us.
I
f you have previously opted out but would like to change and make use of this facility, please emai
l
info@watfordcreditunion.co.uk
.
Please make sure that if you change your email address that we have the correct one.
---
Watford Credit Union CredEcard has changed to Engage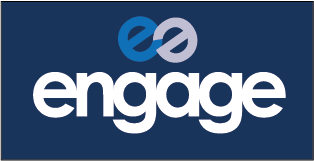 For more information click
here
To download an application form click
here
Read about the new envelope facility for budgeting and Universal Credit
here
To see the cashback calculator click
here
Collection point information.

Here is the new list of drop-­in opening hours. .
Monday: 4pm ~ 6:30pm 59
Office
Clarendon Road, Watford WD17 1LA
Tuesday: 1pm ~ 2pm
Berry Lane Methodist Church
, Mill End, Rickmansworth WD3 7HJ
Wednesday: 4pm ~ 6pm 59
Office
Clarendon Road, Watford WD17 1LA
1st and 3rd Friday of the month: 10am ~ 11:30am
Meriden Residents Association
office
, 149 York Way, Watford WD25 9UF
Friday: 12.00am ~ 1pm
West Watford Community Centre
, 15 Harwoods Road, Watford
WD18 7RB
Appointments at the
Clarendon Road office
If you need to visit us at any time outside the above drop-­in hours, please phone 01923
236401 or email info@watfordcreditunion.co.uk to arrange an appointment at our
Clarendon Road office. Please also note that you might have to wait a few days for your
appointment. The credit union is staffed by volunteers, and different people do different
tasks, so it will depend on the nature of your transaction and on who is in at what times.
Collection Point leaflet download
here
---
Information by Email
.
Following a change in credit union law, we can now send detailed information such as statements by Email. If you agree to receive your information this way, please send an Email from the address that you would like to receive the information, or click
here
and enter the subject as " Receive information by Email" and put your name and membership number in the main section .
If this is different from the Email address registered with us, we may ring you to confirm this.
The more members we can Email information to, the more money can be saved by the credit union.
---
Volunteers
To help us provide an even better service to members, we need more volunteers. If you are able to commit a few hours on a regular basis please have a look at the volunteer page
here
If you have been helped by Watford Credit Union, why not give some time to help others?
---
We are a local financial co-operative owned and controlled by our members and regulated by the Financial Services Authority.

We offer
safe easy savings


an ethically based investment policy


great value loans (examples)


free life insurance on savings and loans *


You can join if you live or work in the WD postcode area.

Find out more - Email: info@WatfordCreditUnion.co.uk

Telephone: 01923 236401

Offices: First Floor, 59 Clarendon Road, Watford WD17 1LA [Map]


GDPR.